In November, LA County voters passed Measure B which will force all porn performers to wear condoms. The whole industry fought against it but voters were intent on meddling in an industry they couldn't possibly understand. Instead of chaffing themselves to death by wearing condoms all the time or bailing on LA, the porn industry is continuing the fight against Measure B.
Zero Tolerance Entertainment just finished production on a new parody called Measure X that spoofs the ridiculous consequence of Measure B. Though it won't be released until February, here are our Top 8 reasons to buy Measure X (the Measure B parody):
8. Capri Cavanni

7. Madelyn Monroe
6. Lola Foxx
5. Jayden James
Source: pussyspot.net via BlackCollegeKid on Sex.com
4. Adrianna Luna
3. Bonnie Rotten
Source: wildfap.com via ironutz on Sex.com
2. Joanna Angel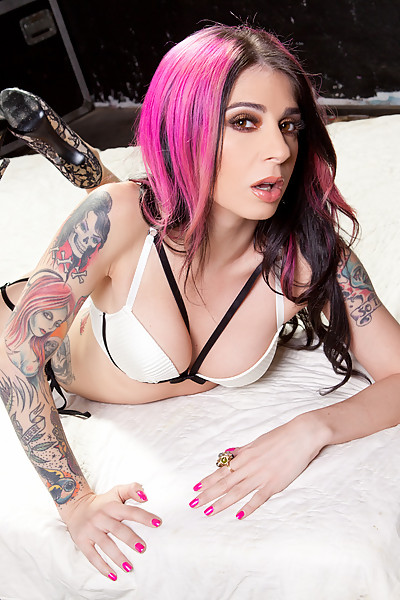 1. All the proceeds from the film go to appealing Measure B
An appeal can be a long and expensive process, which is why it's so cool that Zero Tolerance is not looking to profit off this hot topic issue. Not to mention all the female and male talent in Measure X appeared for free. So if you care about the quality of your porn and the comfort of your favorite porn stars, buy this movie when it comes out!
Zero Tolerance is encouraging other studios, film crews, and talent to do the same. For now, all we can do is anxiously await the release of Measure X and hope that Anti-Measure B becomes a hugely popular porn genre.