Unfortunately, this is not a blog post about the Lee Marvin movie The Dirty Dozen. Although, that is a great movie. The movie is about a group of convicted felons that get recruited by Lee Marvin to participate in a top secret mission. The mission? Infiltrate a castle controlled by German forces in France.
Seriously, it's a great movie. If you like war movies, you need to see The Dirty Dozen.
This blog post is actually about a new Dirty Dozen, Morality in Media's Dirty Dozen.
Morality in Media is a faith-based, anti-pornography group that wants to censor anything they deem to be "obscene". So they hate stuff like porn, anything gay, rap music, rock n roll, cellphones, the internet, books, anything violent. You know, all the usual suspects.
They've just released a list of the top 12 facilitators of porn in America. Let's see who they think is a problem:
1. Eric Holder
Yes, Attorney General of the United States Eric Holder is believed to be the biggest facilitator of porn because he refuses to enforce existing federal obscenity laws on hardcore porn.
The fact of the matter is that Mr. Holder is not a facilitator of porn. He probably has too much to worry about to even think about enforcing obscenity laws. He's the Attorney General of the United States after all. Putting the kibosh on an entire industry probably wouldn't look good in this economy. Not to mention enforcing obscenity laws will only get a "Freedom of Speech" response from the porn industry. Censorship is a can of worms no one wants to open.
2. Comcast
Not Comcast per-say but all cable TV and satellite providers are said to be porn facilitators because they offer Pay-Per-View porn. They said, "…pay TV pornography does not sell like it once did, but it still sells and pollutes countless minds."
So? Who cares?
3. Facebook
Morality in Media claims that Facebook is a hot bed for pornography sharing. Sure, there was that viral porn incident last week but for the most part the only thing obscene about Facebook is your lame-ass status updates. I get it, you like that song lyric. You don't have to post all the fucking time.
Posting porn to Facebook will get you a lifetime ban from the site, which is pretty serious considering how useful a marketing/networking tool it can be. It's best just to toe the line when it comes to their Terms of Agreement, like we do on Sex.com's Facebook page. Aside from a few isolated incidents, Facebook does not facilitate porn.
4. Google play

Here's what Morality in Media had to say about Google Play, "Google has essentially no restrictions on the types of apps allowed in their app store, Googleplay. Pornographic apps are in every category and in many of the categories there are countless porn apps available."
Saying that porn apps are in every category is simply not true. Plus, the people that use this app store are Android phone users, so give them something to brag to people with iPhones. Also, Google has been enforcing an anti-adult app policy since March 2012. So…Morality in Media…did you do your research?
5. LodgeNet
LodgeNet is the company that provides most major hotels with on demand video, including porn. Sure they offer porn but in no way do they facilitate it. If LodgeNet were facilitating the watching of porn, they would make it free and not $11.99.
6. Hilton
You got to admit, pretty cheap shot by Morality in Media here. Yes, Paris Hilton had a super popular sex tape but it's not like it was distributed by Hilton. See above.
7. Twitter
Morality in Media believes that Twitter has become a "micro-porn" site, which it can be depending on who you follow. The fact of the matter is Twitter doesn't regulate tweets making it the ultimate social media tool for freedom of expression, which is pretty much exactly what they're against. I wonder how they feel about Twitter as a journalistic tool. Probably not very good.
8. American Library Association
Yep. They hate libraries too. Surprisingly though not because of fiction, poetry, history, and science books that are readily available to the general public but because they refuse to filter their computers.
They said, "For years, this self-styled champion of First Amendment freedoms has worked to encourage public libraries to keep their computer unfiltered…" Is it just me or does that phrase feel very anti-First Amendment. Do they not realize that without the First Amendment they wouldn't be able to spread this kind of obscene trash? Can we all agree right now that propaganda like this is more obscene than porn?
9. Wikipedia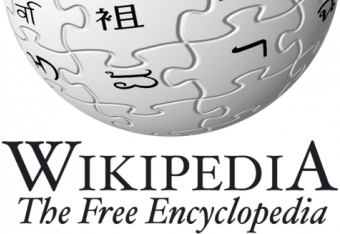 How can anyone hate Wikipedia? It's so useful. Do you even remember how you would get a brief overview of information before Wikipedia? You wouldn't. That's why people used to be so stupid.
Anyways, M in M's thoughts are that Wikipedia houses thousands of pornographic images. Pornographic images or depictions of things for visual learners.
I'll let you look at the first image from Wikipedia's oral sex entry and you can judge for yourself if it's pornographic:
10. Cosmopolitan Magazine
"This staple of the supermarket checkout line may be as pornographic as Playboy magazine, but without the pictures," is what M in M had to say about Cosmo. Cosmo is a pretty racy magazine but Playboy without the pictures would be a great magazine. People often poke fun at the articles in Playboy but if you took the time to read them, you'd probably like them. They're thought provoking, funny, and interesting. Much like the Sex.com Blog if I may say so.
So Cosmo is obsessed with sex? It's helping them stay afloat in a dying medium. Cut them some slack.
11. Barnes and Noble
I knew they hated books. Morality in Media's take on Barnes and Noble? "This Fortune 500 company, operator of 689 retail bookstores and a very active website, is a major supplier of adult pornography and child erotica. Nearly two dozen porn magazines are currently for sale at one store we randomly checked."
Surely if Barnes and Noble were selling "child erotica" someone would have been arrested by now. Two dozen porn magazines are a lot though. I wonder if they randomly checked to see if they were back issues because no one was buying them. Bunch of dinguses these Morality in Media guys are.
12. Department of Defense
The problem Morality in Media has with the Department of Defense is that porn consumption is widespread and readily available in the US military. I should hope so. These poor men and women are sent to a foreign country to kill people, the least you can do is let them unwind with some erotic content. It's just common sense.
As you can see, Morality in Media has a problem with pretty much everything in the world and believes that if you're not actively trying to ban porn, you're facilitating it. I had to do a blog post about their Dirty Dozen simply because it seemed so insane. Eric Holder is a porn facilitator. That's just a crazy claim.
Tube sites are porn facilitators. Torrents are porn facilitators. Shit, everything mentioned on this list can easily justify their miniscule involvement in porn because it makes them some money or they have better things to do.
Better things to do.
Now I wonder if the people running Morality in Media have better things to do other than complain and make misinformed claims? If you're a member of Morality in Media, please email me for hobby suggestions. Complaining is not a hobby, it's just a dick move.
It's funny that they're anti-porn, yet they're such huge dicks.